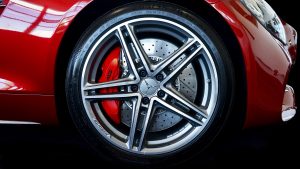 Car enthusiasts often want their vehicles to be unique. Car enthusiasts might look into alloy wheels, which are made of an alloy of magnesium and aluminium rather than steel. Alloy wheels can really spice up the look of a car, and when you are ready for something new and completely spectacular, this is the way to go. Alloy wheels dissipate heat build up from brakes more quickly than their steel counterparts. But they can get damaged and need repair. Sometimes, your wheel may hit or scrape the kerb or get damaged by a pothole and then a repair might be needed. Alloy wheel repairs are one of the most performed actions in the NME workshop., especially as this can often be performed in one day – drop off your car in the morning, pick it up in the afternoon (by pre-arrangement). A car in need of alloy wheel repairs is unsafe and it not only looks bad, but it reduces the price of your vehicle should you wish to sell it. We are able to offer alloy wheel repairs for a much lower price than buying replacements. As a value for money proposition there is little to beat car alloy wheel repairs.
Before alloy wheel repairs are decided upon, the wheel should be thoroughly examined. It is the extent of damage which will determine whether car alloy wheel repairs are actually a viable option. A damaged alloy car wheel presents a potential threat to your road safety and you have to take a call on whether to replace it or go for alloy wheel repairs. Cracks are the commonest type of damage that can leave a wheel beyond repair. However, alloy wheel repairs can be a really cost effective option.
Note: we do NOT offer refurbishment.